Mold Inspections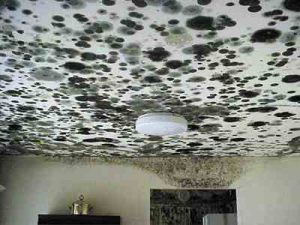 Mold can cause fungal allergy and respiratory infections or worsen certain illnesses such as asthma. Molds are microorganisms that are found virtually everywhere, indoors and outdoors. The potential health effects of exposure to indoor mold are of increasing concern.  A Mold Inspection can help determine if mold is present, and what specific types of mold are present that can be toxic. Schedule a mold inspection with A.D.P. Inspections, Inc. of Frederick MD today!
Photo courtesy of the EPA and photographer Terry Brennan
It's important that your inspector be educated in the mold testing process and that all equipment be calibrated by a third party.  We have received training from two nationally recognized organizations.
Environmental Solutions Association – Mold Certification
InterNACHI – Mold Certification
What is Done During a Mold Inspection?
Mold can exist, and affect the health of the occupants, even if it is not visible.
Our inspector will provide an on site non-invasive visual inspection of the property.  Upon request, or at the inspectors suggestion if mold is suspected, air samples will be taken from both the exterior and interior of the home, as well as temperature and humidity readings.  If visible mold exists, additional sampling will be taken for analysis.
If non-visible mold is suspected, an invasive inspection can be performed to gain access to the affected area.  This can include, but is not limited to, carpet samples or wall penetration.  The degree to which invasive inspections are performed will vary greatly due to specific circumstances at each inspection. Invasive inspections are performed with prior written consent only.
Mold can grow within 48 hours, and while a Mold Inspection will provide information on whether or not mold exists at the time of the inspection, it is not a guarantee that mold will or will not exist in the future after the inspection has been completed.
Please Contact Us to schedule an inspection or if you have any questions
What Information is Provided After the Inspection?
Air and mold samples are provided to an independent, third party, laboratory for analysis.  The results of this analysis are sent to the inspector and then provided to the client along with digital pictures of the inspection and a brochure from the EPA containing information regarding mold and moisture.
The pricing for a Mold inspection and any sampling will vary based on the specific circumstances at each inspection.  Please Contact Us to discuss details
Why should a Mold Inspection be performed?
    Mold can exist without being seen
    Mold in the home can cause minor allergic reactions to serious health concerns
    Musty odors or damp feeling in the air
    If there has been recent water/flood damage to the property
    An objective third party inspection should be completed prior to and after any mold remediation